Foreign Universities
Gdynia Maritime University cooperates with foreign universities on the basis of the bilateral agreements concerning joint research and teaching activities.
Among foreign partners GMU has had especially close and long-lasting contacts with the following higher education institutions: Hochschule Bremerhaven (HB) since 1978 and Shanghai Maritime University (SMU) since 1984.
Hochschule Bremerhaven and GMU organise the exchange of groups of staff, which results in presentation of a series of lectures for students, and also participation in joint workshops and seminars. Since 1985 "Joint Proceedings Hochschule Bremerhaven - Akademia Morska w Gdyni" have been published, in which representatives of both higher education institutions present their scientific achievements. Students of both the institutions participate in scientific seminars "Managing Cultural Diversity in Europe" organised annually in Bremerhaven and Gdynia.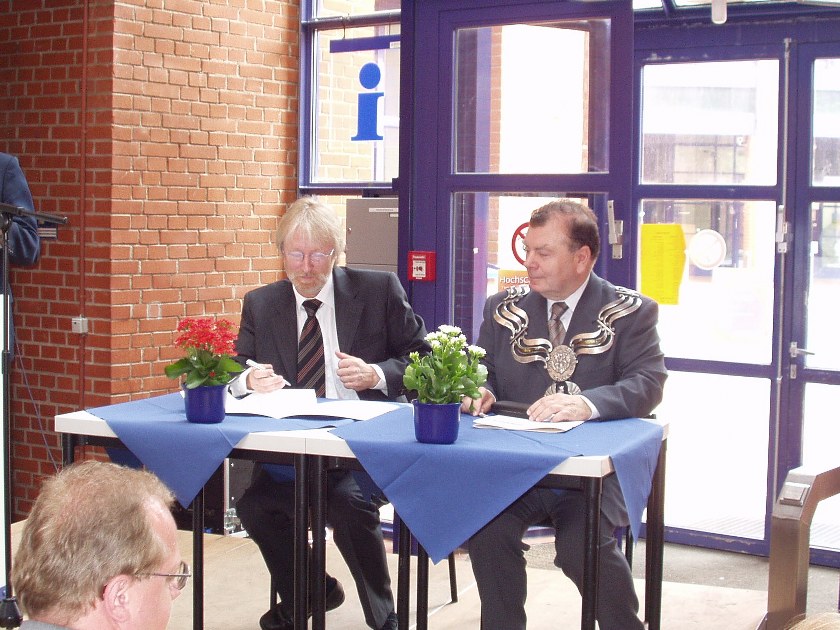 In 2018 both Universities celebrate the 40th anniversary of scientific and teaching cooperation. On this occasion, it was published an commemorative album "40 years Hochschule Bremerhaven - Gdynia Maritime University 1978-2018", presenting jointly realized initiatives. The occasional medals were also minted.
The cooperation between Shanghai Maritime University and GMU is based on the exchange of "visiting professors", scientific supervision of doctoral students, exchange of students, joint participation in prestigious international conferences (IMECE, IEEE, IMEKO), joint publications in the journals of both the Universities (Journal of Shanghai Maritime University, Joint Proceedings of GMU) and in the recognised worldwide periodicals The most important in the scientific international cooperation between GMU and SMU is partnership within international scientific projects (Sino-Polish Joint Research Projects) in priority areas in science and technology in both the countries, focusing mainly "on the sea". They are also partners in the area of international research and work for international maritime organisations: cooperation on the forum of the International Maritime Organization IMO, on the forum of the International Association of Maritime Universities IAMU and joint projects under the auspices of the Nippon Foundation. During the I Poland-China Regional Forum, GMU and SMU were honoured with the award "Best Practice" for the best example of long-lasting Polish-Chinese cooperation.
The list of partner foreign universities is as follows:
Australia
Bulgaria
China
Colombia
Croatia
Georgia
Germany
Indonesia
Japan
Portugal
Romania
Russia
Ukraine
Vietnam
Created:
I.Dudek-Muczyńska
12.02.2018